Hey girl hey,
Let's talk beauty, shall we? I think taking care of your skin is equally as important as eating healthy. Fortunately, there are a bunch of beauty brands out there for you to choose from for your skin type. Choosing the right product is important, because some products contain a high amount of alcohol and it dries your skin out. (We don't want that) Even though there are a million beauty brands to choose from, my favorite brand for July is – Mario Badescu!
This brand carries products ranging from toners, pimple reducer, facial sprays, face wash and much more. My favorite products are the below: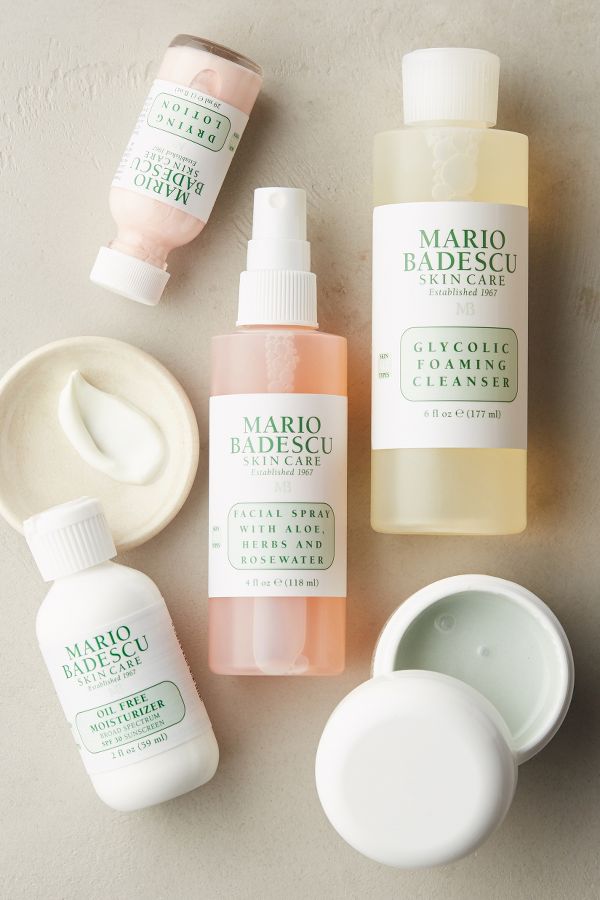 Image from Google.
The Facial Spray with Aloe, Herbs and Rosewater is TO DIE FOR. I love spraying onto my face mid-day when I'm at work, to help wake my skin up.
Glyotic Foaming Cleanser – let me just tell you, a little goes a LONG way.
Oil free Moisturizer – when they say it's oil free, it's truly oil free. LOVE IT.
Drying Lotion – so…the biggest con about this is the smell, but I swear it WORKS.
Try out the products and let me know which one is your fav! Mine's the facial spray.
Much Love,
V